For freelancers who suck at bookkeeping
For freelancers who suck at bookkeeping
 Try everything for free for one month
 Your trial period ends automatically
 Not tested on animals (mabye on a few freelancers, though)

  Try everything for free for one month
  Your trial period ends automatically
  Not tested on animals (mabye on a few freelancers, though)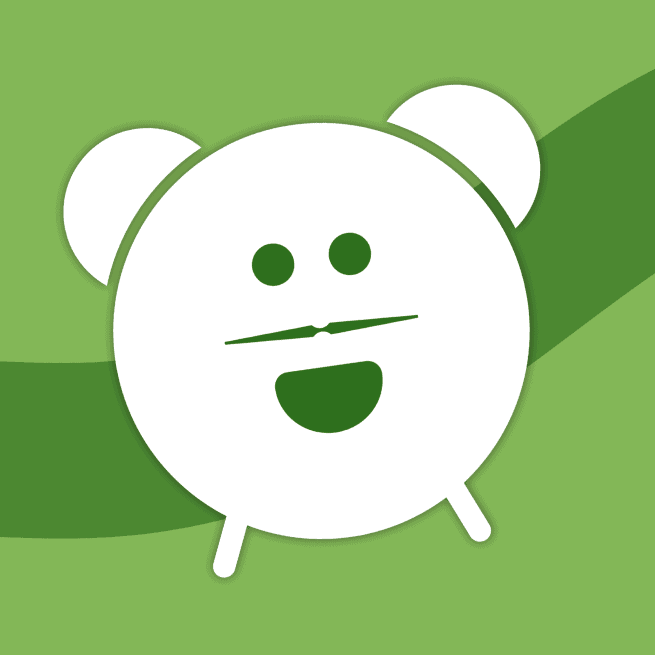 Time Tracking
and project management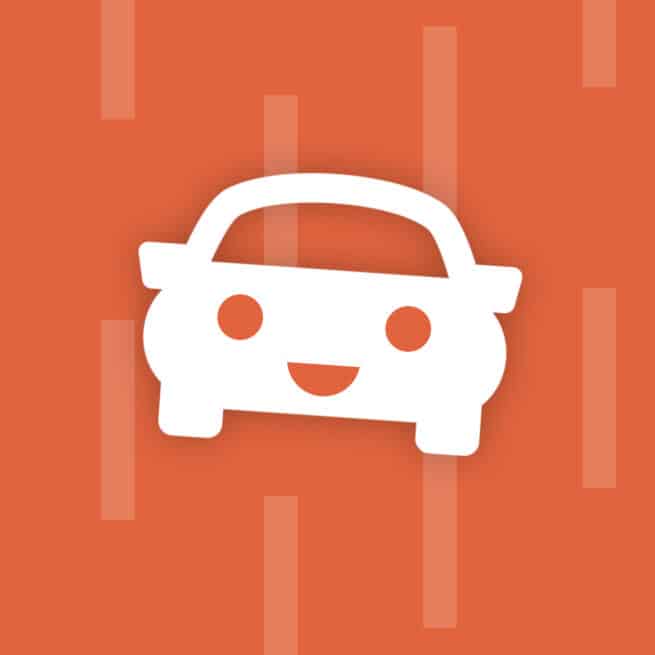 Trip Logging
while on the go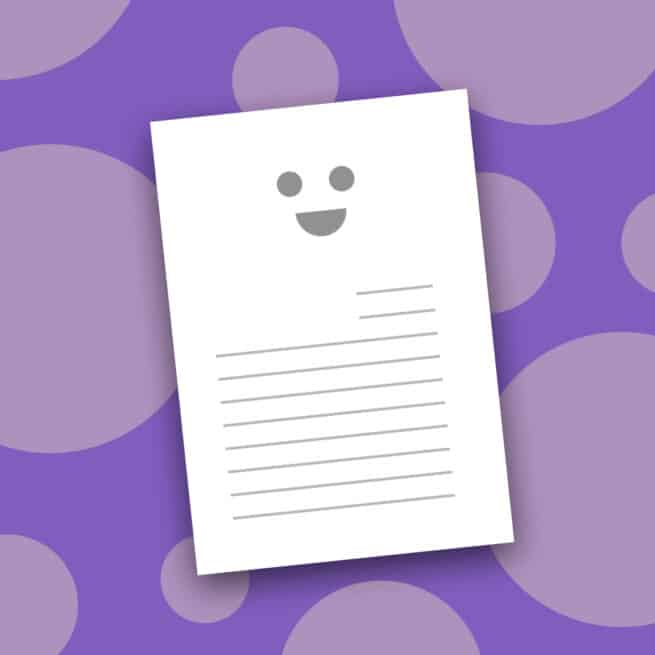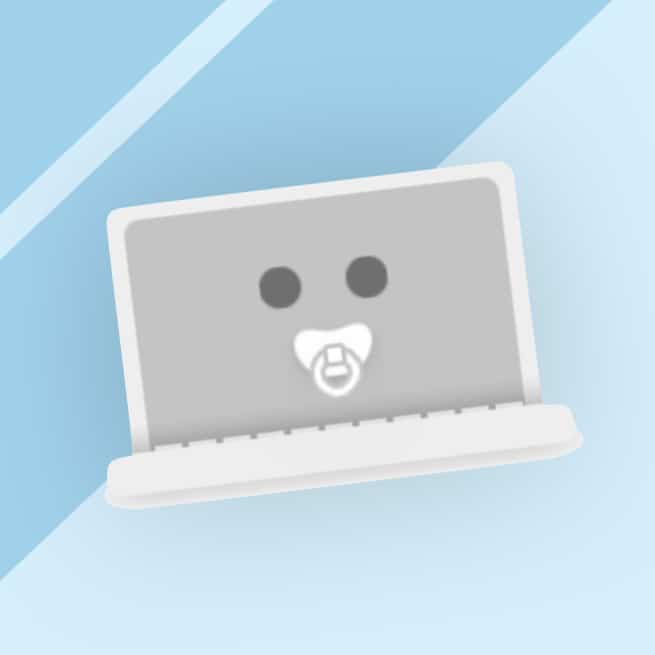 Bookkeeping
with VAT declaration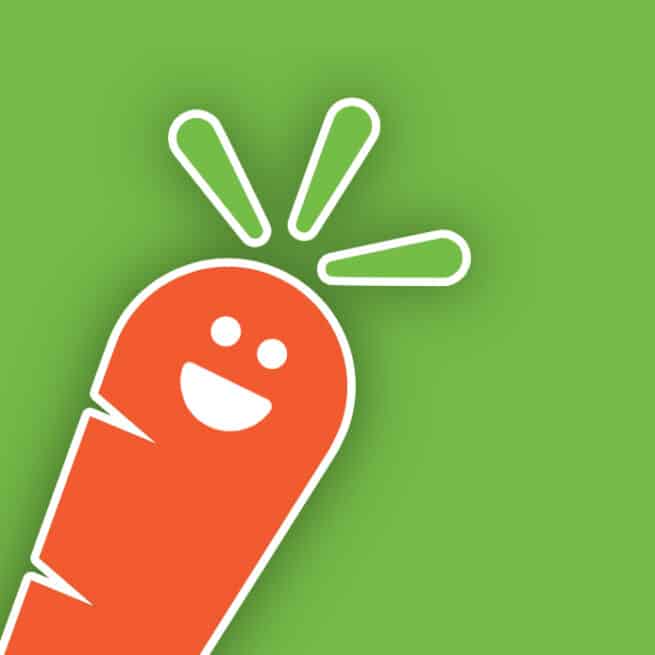 Easy Peasy
and addictively fun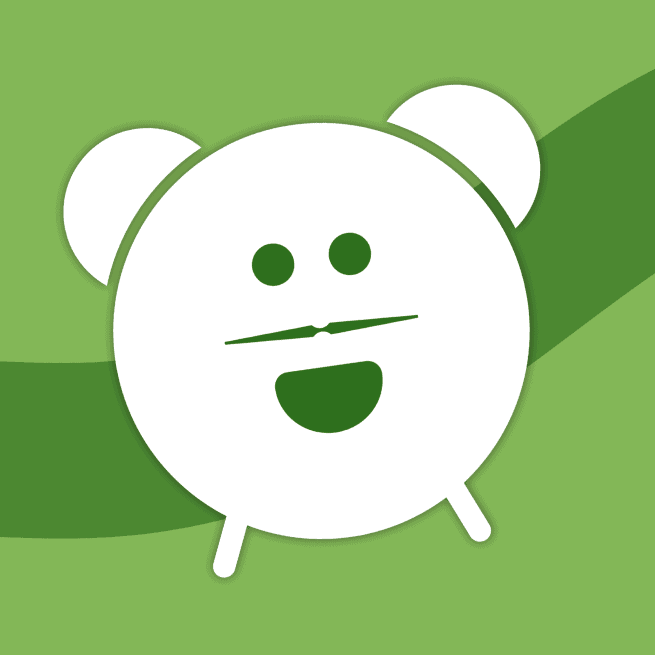 Time Tracking
and project management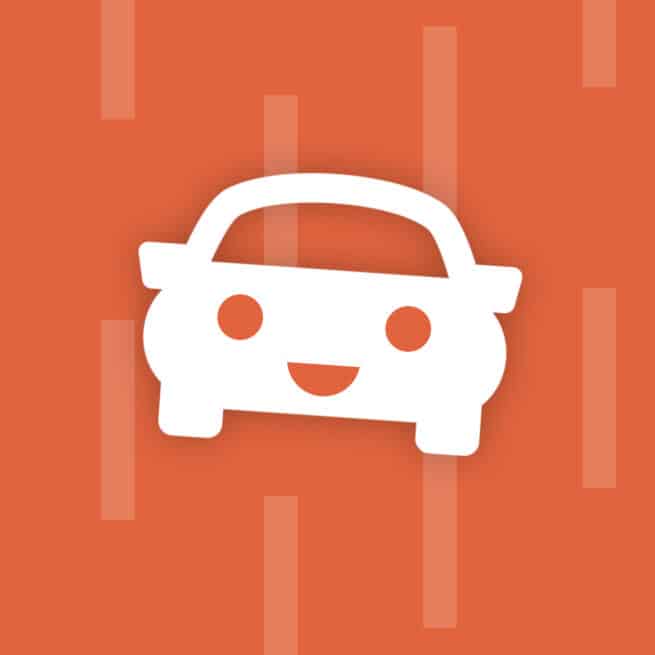 Trip Logging
whole on the go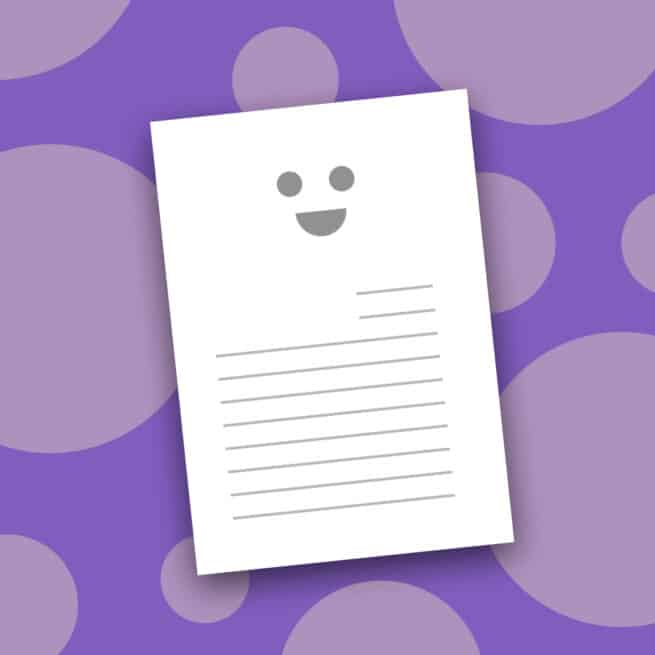 Invoices
and quotations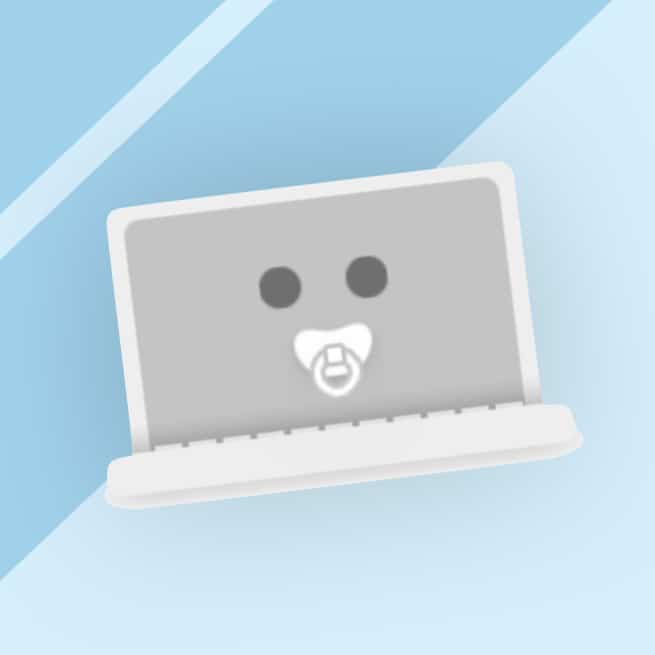 Bookkeeping
with VAT declaration help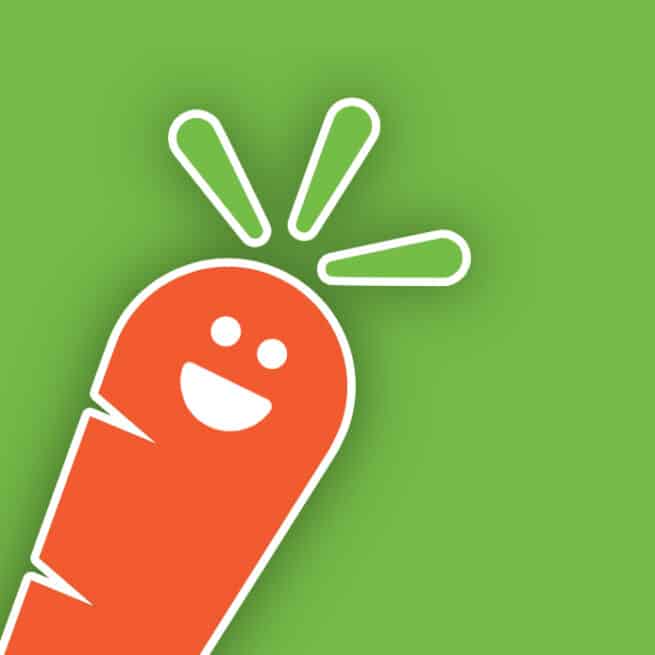 Easy Peasy
and addictively fun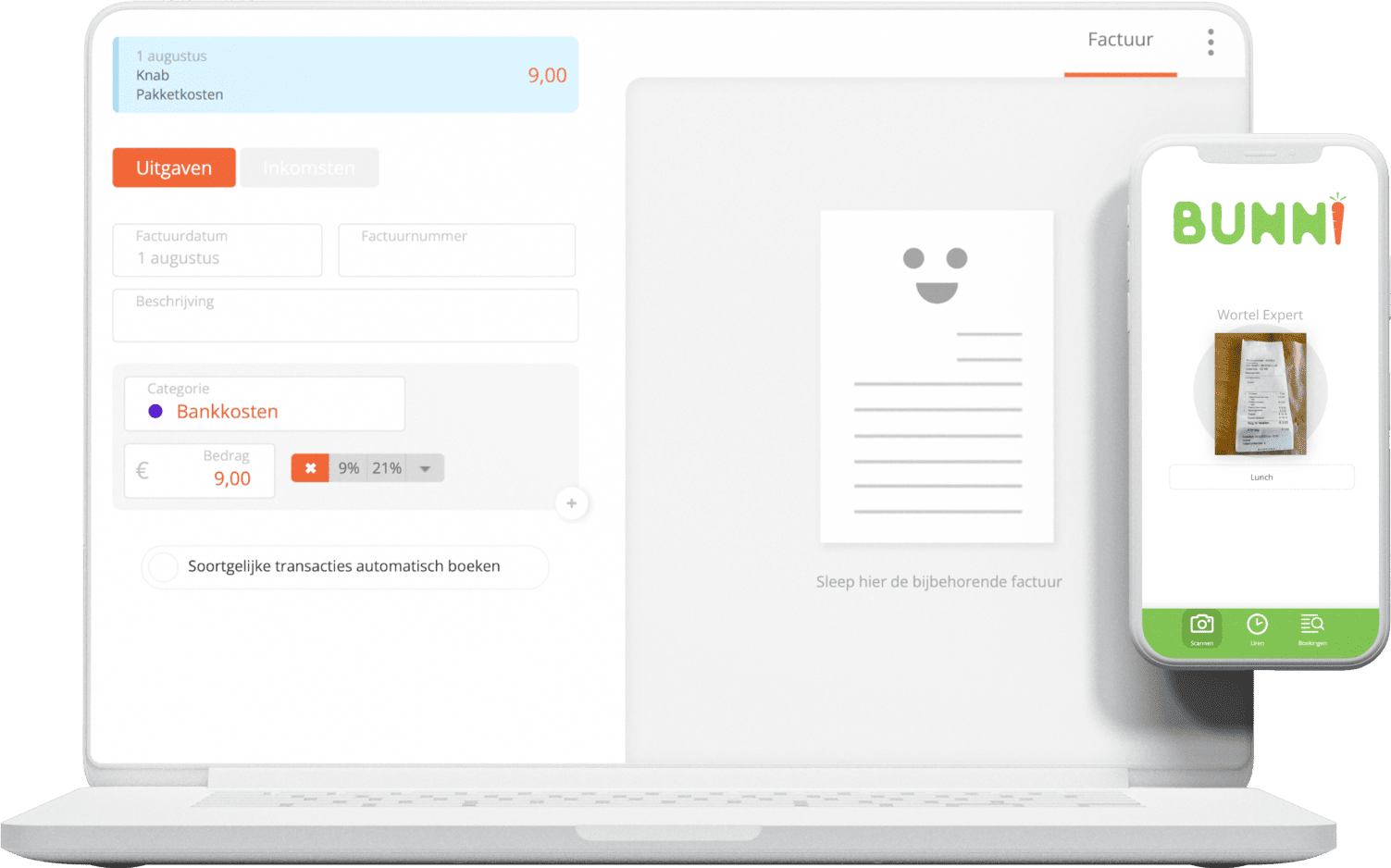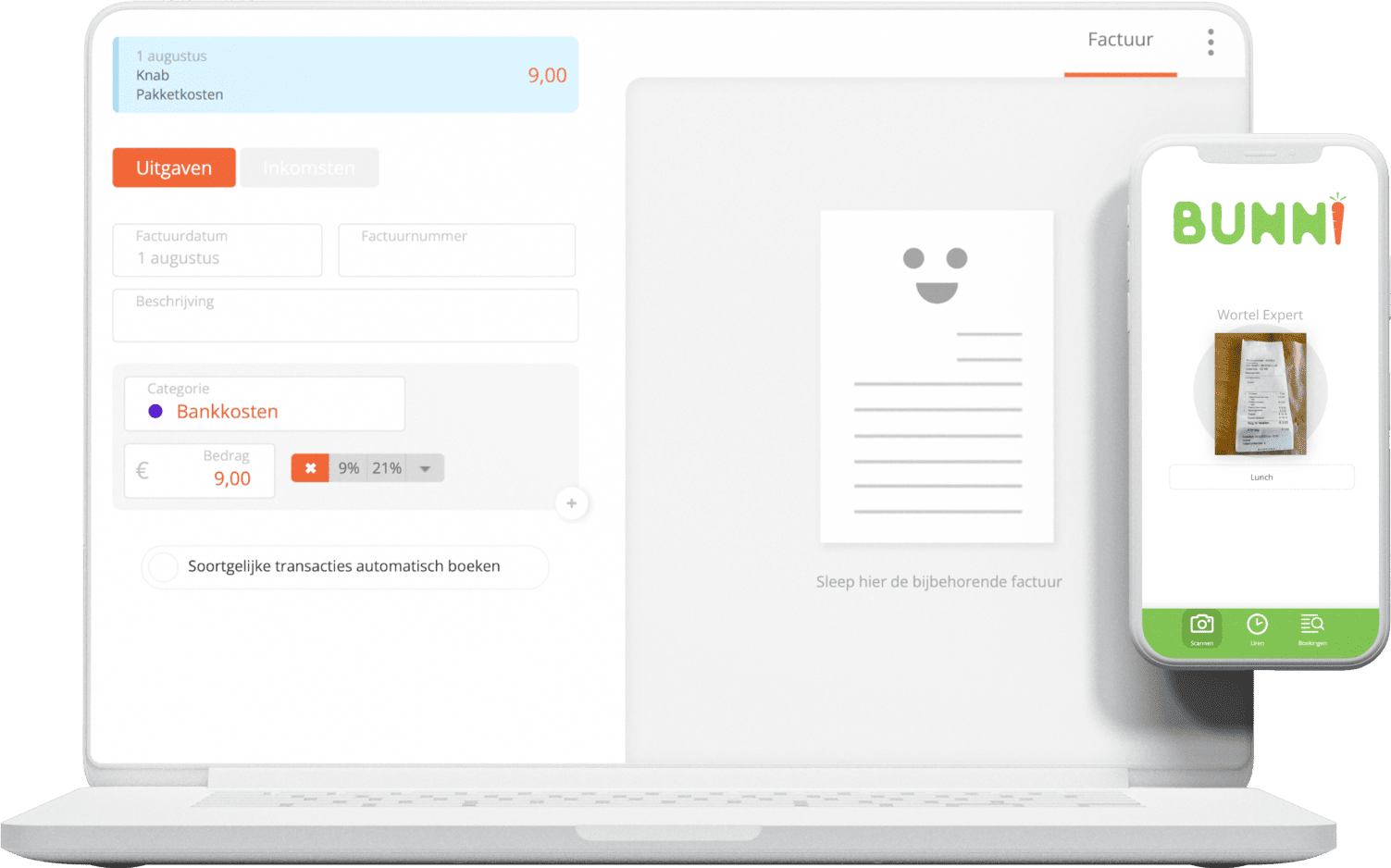 We really don't like it either
Still, every freelancer has to face up to it: keeping an accurate administration. Unfortunately, bookkeeping software is often incomprehensible for people without a financial background. And spreadsheets cause unnecessary errors. That's why we founded BUNNI.
Let's get started
Tell me more

Made by freelancers
Everyone thinks differently. What gives one person insight may seem like total chaos to another. With traditional bookkeeping software you are forced to work in a certain way. And that is usually not a logical or pleasant way of working for freelancers.
That's why we break our heads over every feature in BUNNI. Not because we are so eager to be different from our colleagues, but because their way almost always feels illogical. For us, that is. After all, we don't have a finance background. Therefore, every function has to work super intuitively.
We don't do that alone. We work with financial experts who understand our philosophy. But more important are our guinea pigs: real freelancers who support our mission. Thanks to their financial contribution, brilliant ideas and feedback, we make bookkeeping super simple and addictively fun.
I'm happy to join in
What's it gonna cost me?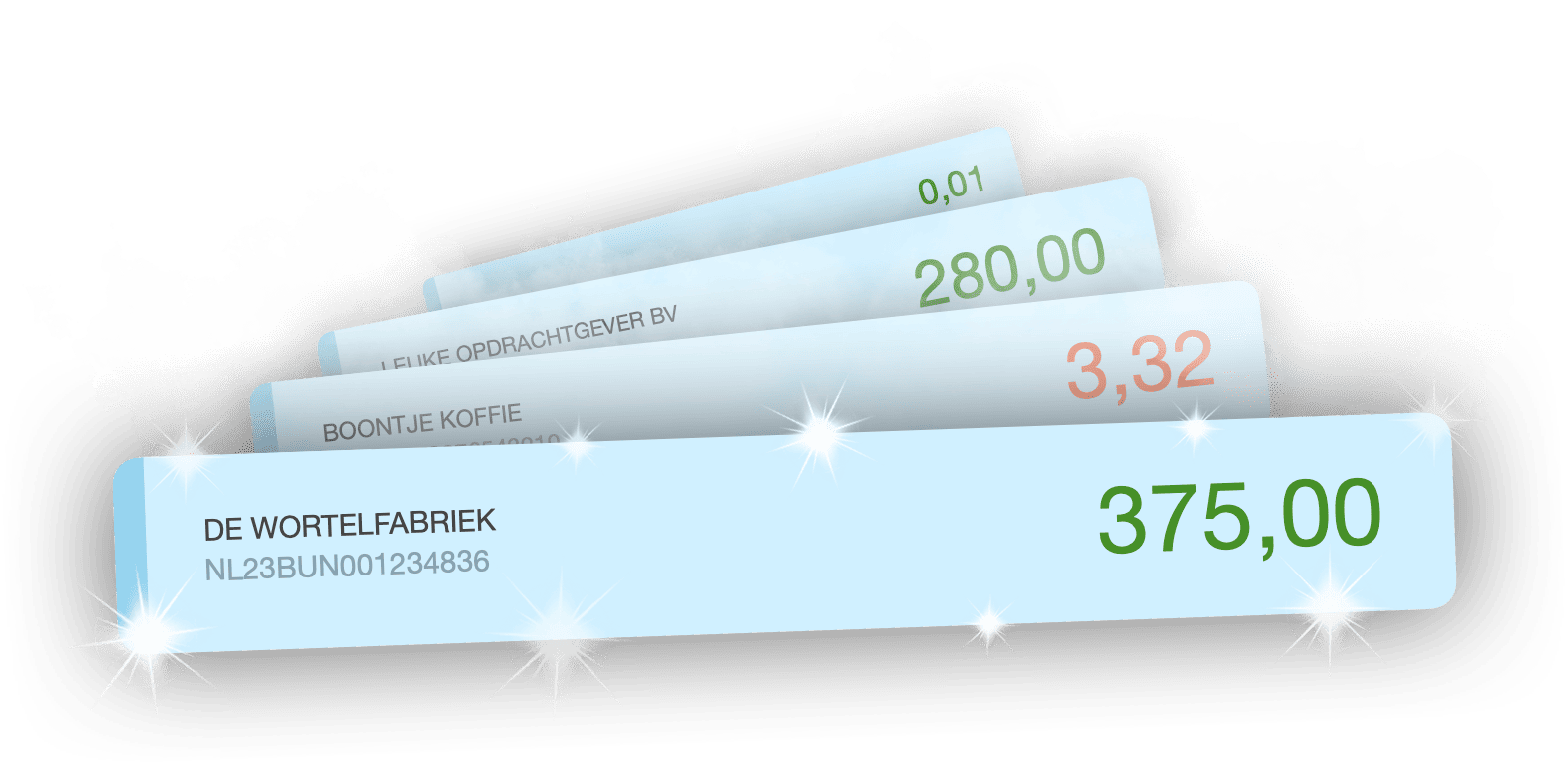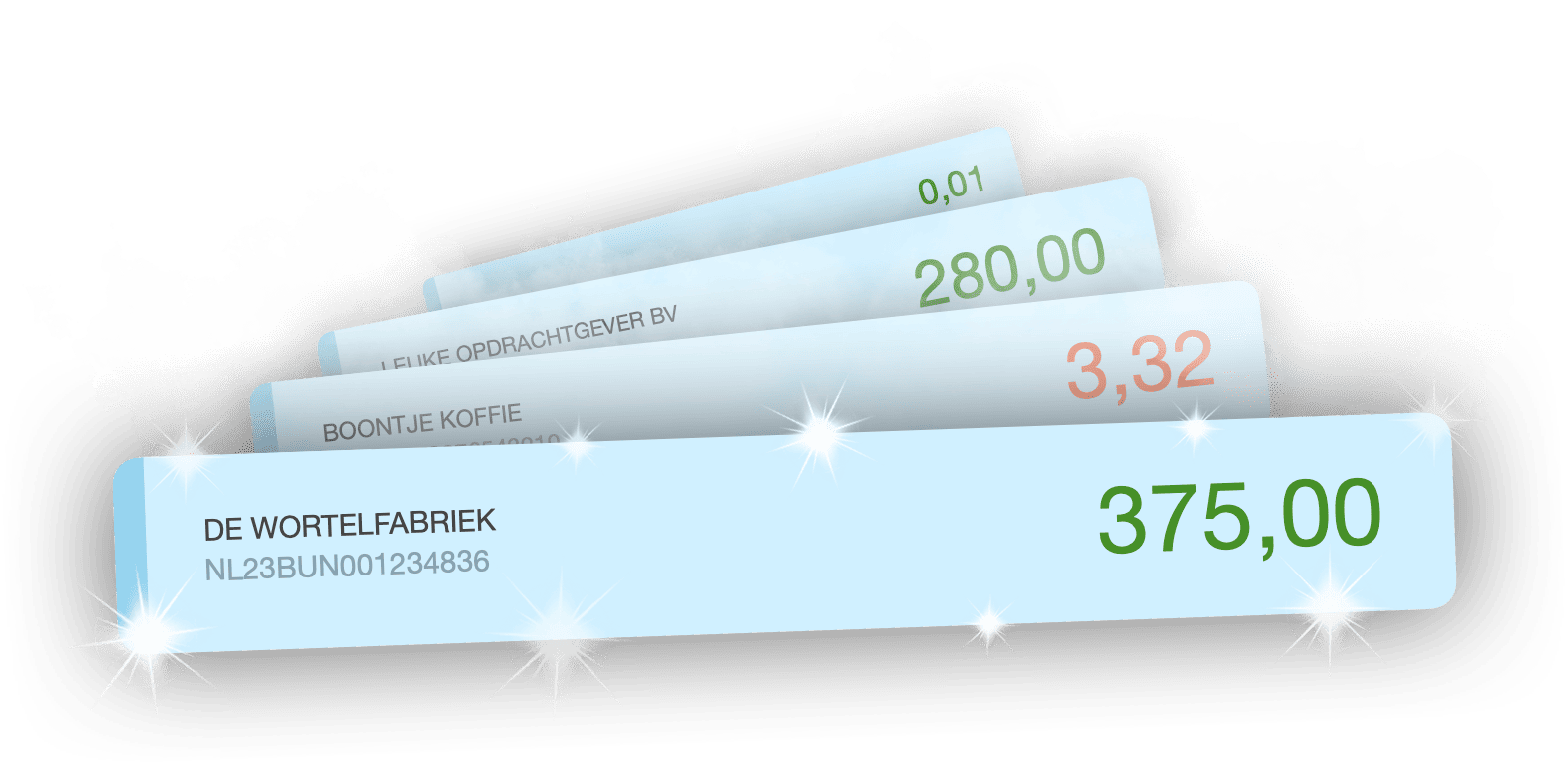 Free automatic bank connection
We recognize all Dutch banks and many international payment providers. Via the official bank connections, transactions are safely added to your administration. Completely automatically. So you'll know exactly which customers still have to pay you. (And can send them a reminder with one click.)
🤑
€ 12,00 p/m   9 euro p/m
(That's 25% off, as long as you're a member)
All features, unlimited, with no hidden costs
Lifelong discount
BUNNI is almost complete, but not yet perfect. So you may encounter an occasional bug or tpyo. That's why you can try everything for free for a month. Does it make your life easier and more fun? Then you get a lifetime discount.
The earlier you help us, the higher that discount. The subscription price is exclusive of 21 percent VAT, but as a freelancer you can probably claim this back. And of course we're here to help you with that.
You've convinced me
I'm still a bit hesitant...
🤑
€ 12,00 p/m   9 euro p/m
(That's 25% off, as long as you're a member)
All features, unlimited, with no hidden costs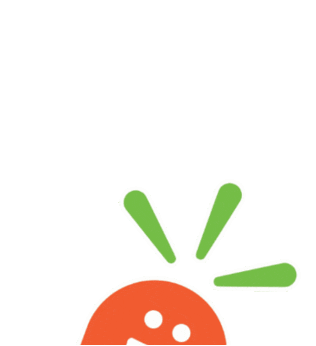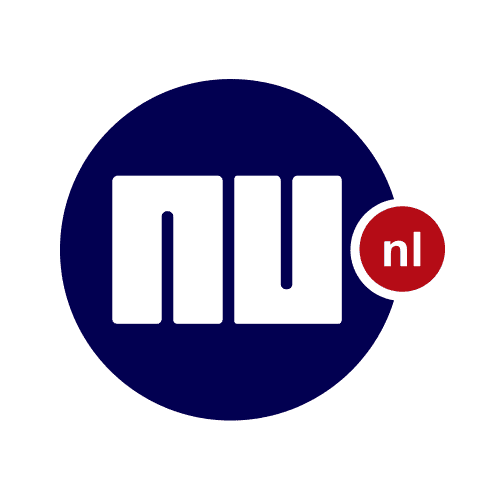 Freelancer postpones administration for too long: 'I give up at the first sign of a balance sheet'
Bookkeeper Marjan Heemskerk, owner of platform The Happy Financial, calls many bookkeeping programs unnecessarily complicated. (…) That's why entrepreneur Sjors Ferwerda (29) and software developer Dirk Boer (38) came up with a new, more accessible bookkeeping program for freelancers, BUNNI. (…) "In our software, all complicated bookkeeping terms have been filtered out. Because a word like 'opening balance sheet' makes me lose interest." Translated fragments from a Dutch news article published on the 11th of January, 2021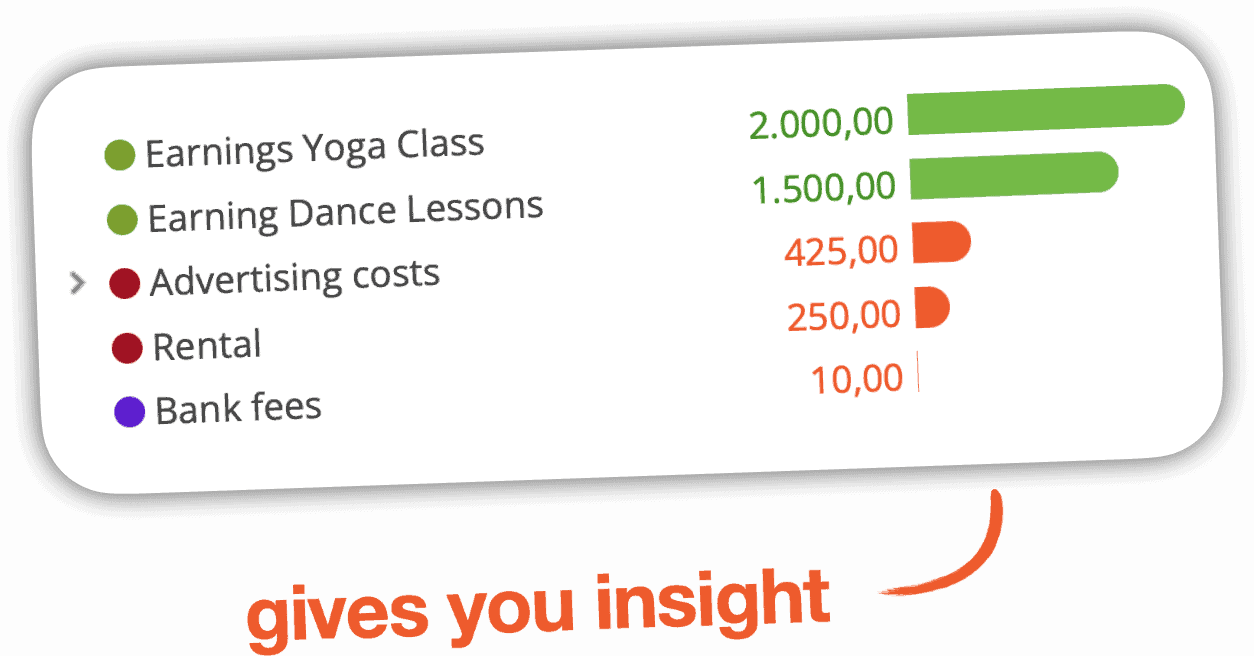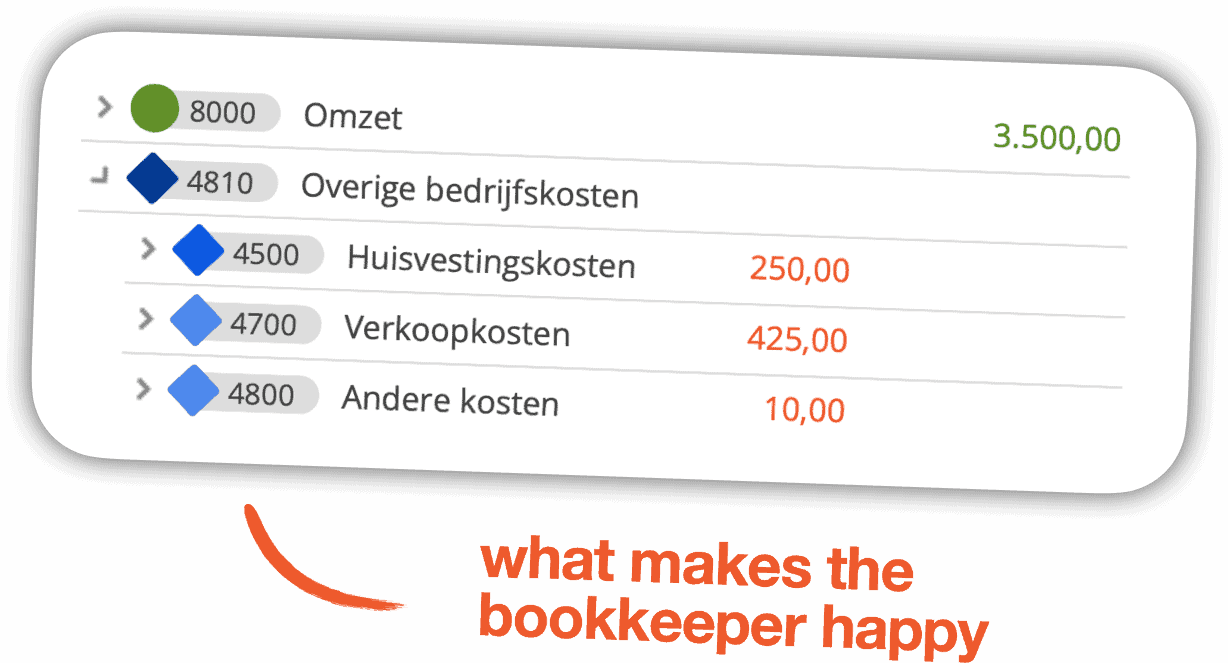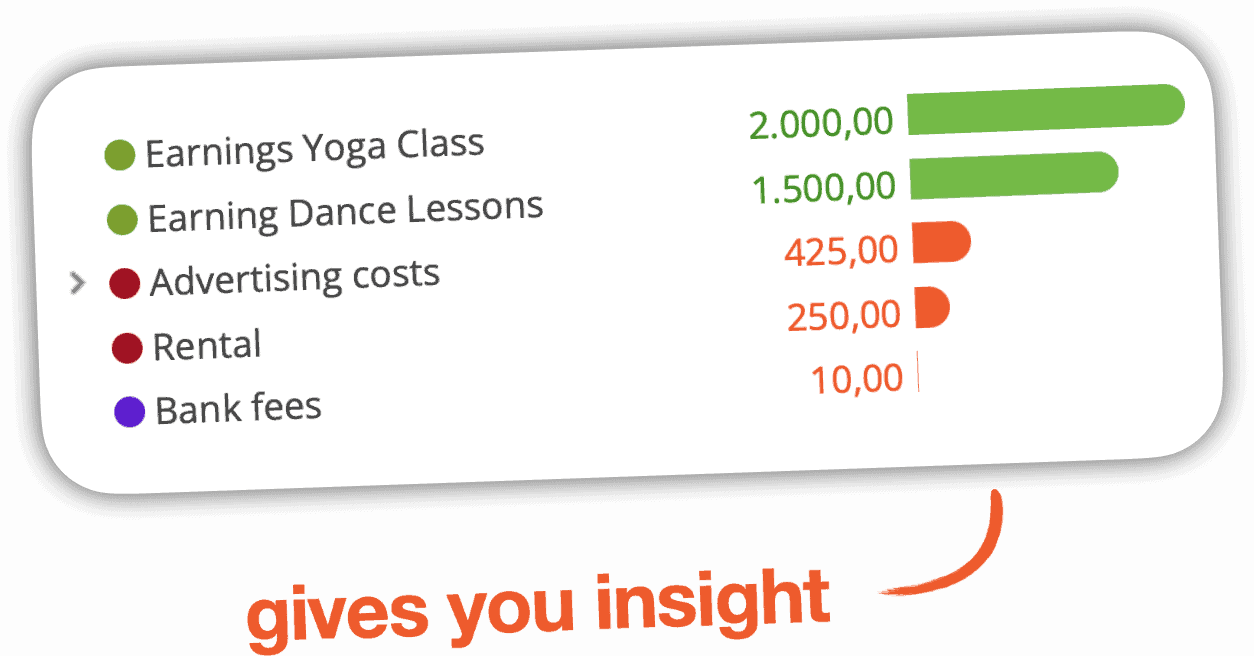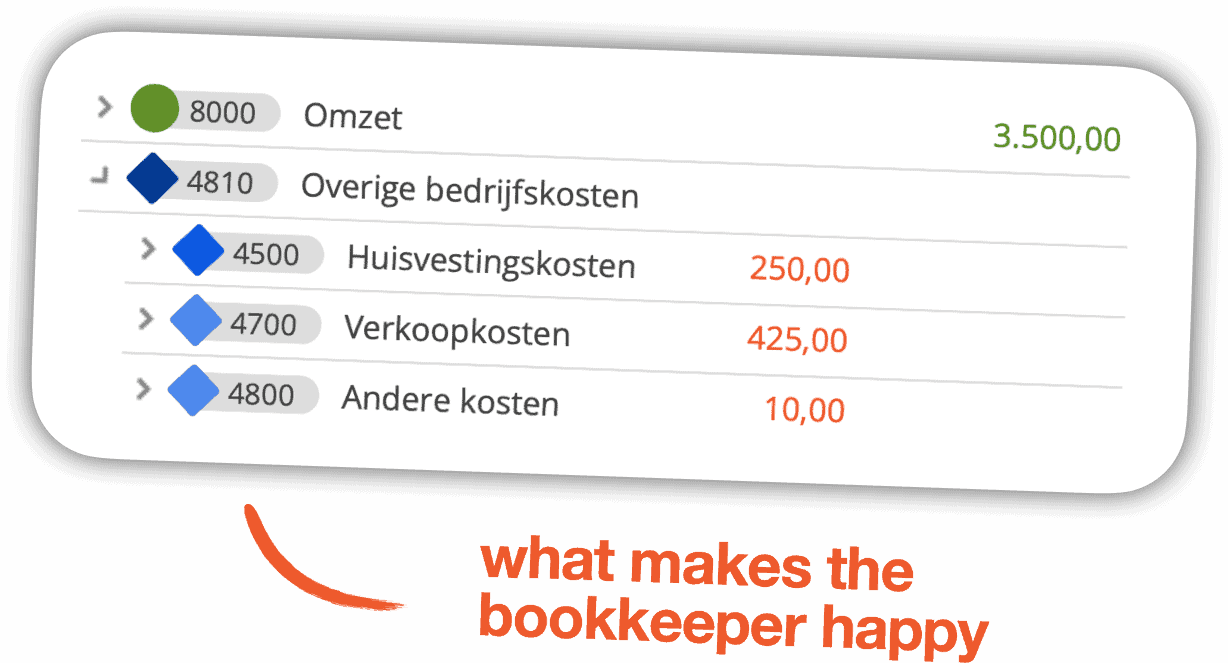 Insight at last
Accounts receivable, cash book, or intangible assets? Those kinds of terms make administration unnecessarily complicated. So you're not going to bump into them with us.
Besides, you decide how to make your income and expenses transparent. So you don't have to choose from a list of vague categories. Instead, you choose categories that are relevant to your business. And if you're in need of some inspiration, you can easily add our suggestions.
Planning on taking your bookkeeper with you? Then there's the Bookkeeper mode: a little less color, but a lot of accounting concepts. Your bookkeeper can also classify all your colorful categories there in an accounting way. Without you noticing it. So you both have an overview that works.
Try for free
I still have a few more questions


Our last bargaining chip
An awkward video from one of the founders. If you're still not convinced after that, we don't know what else to tell you. We hope you'll give BUNNI a chance, but of course that decision is yours to take.
I want more exciting bookkeeping